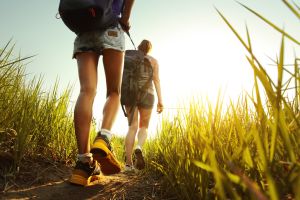 ASTYM
What is ASTYM? ASTYM (A'-stim) stands for "a stimulation" of the body's healing response, which results in the remodeling/resorption of scar tissue and the regeneration of degenerated tendons. The approach is a non-invasive therapy that works fast and consistently...no meds, no needles, no surgery. The ASTYM process is specific and has proven effective through documented, consistent, desirable outcomes - results physicians and patients have come to expect and trust. Developed by a research team of physicians, physical therapists, and scientists, this protocol-driven system yields long-term results with short-term therapy, even when other treatments have failed. Only ASTYM-certified clinicians may perform the ASTYM treatment.
Commonly Treated Conditions
The following are some of the many diagnoses that demonstrate excellent clinical results when treated with the ASTYM system:
Achilles Tendonopathy
Ankle Sprain
Carpal Tunnel Syndrome
DeQuervain's Tenosynovitis
Golfer's Elbow (Medial Epicondylosis)
Groin Sprain/Strain
Hamstring Strain
Impingement/Tendonopathy of the Rotator Cuff
IT Band Syndrome
Joint Contractures
Jumper's Knee (Patellar Tendonopathy)
Overuse Injuries
Pain or Loss of Motion Following Surgery or Trauma
Plantar Fasciopathy/Heel Spurs
Scar Tissue/Adhesions
Shin Splints
Tennis Elbow (Lateral Epicondylosis)
Thumb/Finger Sprain
Wrist Sprain
Click here for more information on ASTYM.
Contact us today to schedule an appointment.