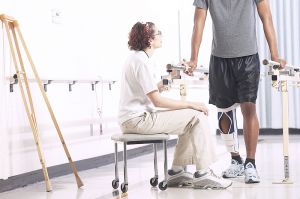 Pre Surgical Rehabilitation
Physical therapy can also be beneficial for those planning a surgery. A physical therapist can teach you exercises that are specific to you and are designed to optimize your strength, motion, and function before surgery, which can help make the post-operative period easier for you. We can also teach you to use an assistive device, such as a cane, before your surgery so you can go home feeling confident about using your device.
Contact us today to set up an appointment.